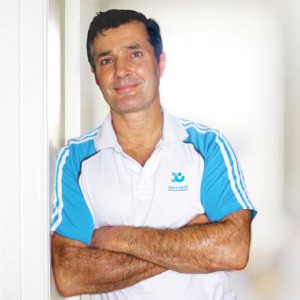 David Ukich
Chartered Physiotherapist MISCP
B.Phys.Ed, B.App.Sci(Physio), M.Sc(Sports & Exercise Medicine), Cert.Orth.Man.Therapy, CPSEM Level III Sports Physiotherapist
David graduated from Curtin University, Perth, Western Australia in 1990 with a Bachelor of Applied Science (Physiotherapy). Prior to this he obtained a degree in Human Movement from the University of Western Australia. In 2009, he graduated from Trinity College Dublin with a Masters in Sports and Exercise Medicine and has been awarded the title of Level III Sports Physiotherapist by the Chartered Physiotherapists in Sports and Exercise Medicine special interest group, which acknowledges his expertise in this area of specialisation. In addition, he obtained a certificate in Orthopaedic Manual Therapy from the internationally renowned Manual Concepts educators in Perth, Western Australia.
He has practised in his native Australia, Norway, the USA and Ireland, primarily in private practice. He has worked extensively in sports physiotherapy and has travelled the world with his involvement in rugby union, to various locations in Australia, North and South America and Europe, both as a physiotherapist and as a player. He is currently involved with the Trinity College Rugby Academy and has worked from club to international level with multiple sports including tennis, Australian football, cricket, basketball, triathlon, cycling, running and swimming.
David also dedicates a lot of his time educating and mentoring post-graduate physiotherapists and doctors as he is a lecturer, clinical supervisor and examiner on the Masters in Sports and Exercise Medicine programme at Trinity College Dublin.
With over 24 years in clinical practice, he has had extensive experience in treating all common complaints that benefit from physiotherapy. These include arthritis, neck and back pain, repetitive strain injuries, pregnancy-related symptoms and work-related injuries. He has experience in all areas of neuro-musculoskeletal physiotherapy, from the acute setting through to the rehabilitation stage, and combines the most recent evidence-based treatments and techniques with a healthy dose of common sense in his approach to treating patients.
My approach is very much hands-on combined with education to empower the patient and dispel the many myths that contribute to ongoing pain. The aim is to successfully treat not only acute traumatic injuries, but also painful chronic conditions that afflict us due to our modern lifestyle, for example low back pain.
David Ukich Physiotherapy Clinic Castlebar

Marjolijn Walsh – 
Chartered Physiotherapist MISCP

Marjolijn Walsh, (Marilyn), joined David in the practice in July 2015 . Marjolijn is Dutch and  trained and qualified in the Netherlands with a Bachelor degree in Physiotherapy, graduating in 1991.  Marjolijn has since gained a wealth of experience in physiotherapy in a multitude of countries and different areas of physiotherapy, including a previous stint of 4 years in Ireland.  She is very experienced in the area of neurological physiotherapy, having completed postgraduate courses concerned with various  neurological conditions.  In particular she has vast experience with both adults and children who suffer with stroke, cerebral palsy or developmental delay. She has also completed postgraduate courses in Orthopaedic Manual Therapy, Mulligan manual therapy techniques, Kinesio taping method and Stott Pilates to list but a few. Adding to that, her experience with respiratory disorders, acute and chronic back and neck pain, whiplash trauma, lower limb amputation, physiotherapy after heart and lung surgery, women's health surgery and pre- and post-natal problems result in Marjolijn being an ideal addition to David's growing practice. Marjolijn's aim is to empower patients, educate them and give them the confidence and skills to take control over their complaints and improve their quality of life.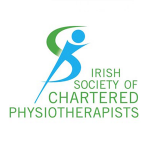 Conor Mc Hugh – 
Chartered Physiotherapist MISCP
Conor qualified as a physiotherapist from the Royal College of Surgeons in Dublin in 2012. During his time there Conor represented RCSI in soccer and captained the team in his final year. He also showed his passion for physiotherapy research by winning the Irish Society of Chartered physiotherapist Student research prize for RSCI in 2012. In 2013 Conor left Ireland to gain valuable experience in Changi General Hospital in Singapore. Over the next three years Conor worked along side top class Orthopaedic Surgeons and Sports Medicine Physicians to help rehabilitate all manner of orthopaedic conditions. Conor has worked in both the in-patient and out-patient setting. This has allowed him to follow patients on their journey all the way from initial injury to being fully rehabilitated. In addition, Conor was also involved in supervising undergraduate physiotherapists during their clinical placements in Changi General Hospital. Conor has experience in covering all manner of sports and was involved in coverage of the South East Asian Games in 2015. Currently Conor is the club physiotherapist for Parke Keelogues and Crimlin GAA club.  Since returning home to Mayo in 2015 Conor hopes to use his experience to help his patients return to full function as smoothly as possible.
David Ukich Physiotherapy Clinic Castlebar
Contact Details
1 Humbert Mall, Castle Street (Car Park), Castlebar, Co. Mayo
094 90 34674
Mon-Fri 9-6pm, Sat 9-1pm